Meet the Team
Christine is Professor of Nursing (Education) at Queen's University Belfast with an international reputation in care homes and dementia research. As a Registered Nurse, Christine has many years' experience of working in care homes caring for older people including those with dementia. In her research, Christine uses participatory methods such as co-design enabling the voice of residents, families and staff to be heard. She has led the development of several digital resources for staff in care homes. Christine is also a qualified yoga teacher in Vinyasa Flow and Yin yoga. More information.
Anita has a background in nursing and nurse education. She completed her PhD in 2020. Her study explored university students' understanding of palliative care across all faculties. She recognises the joys and challenges of studying and caring and feels this resource is an important starting point in highlighting the importance of self-compassion, a core capability for resilient nurses and midwives.
Gary is a senior lecturer (education) at Queen's University Belfast. He is a registered nurse with significant clinical and academic experience in care home nursing, frailty, dementia, delirium & palliative care. Gary holds the title of Queen's Nurse (QN) and was named as Nurse of the Year by the British Journal of Nursing in 2016 for his work in dementia palliative care within care homes.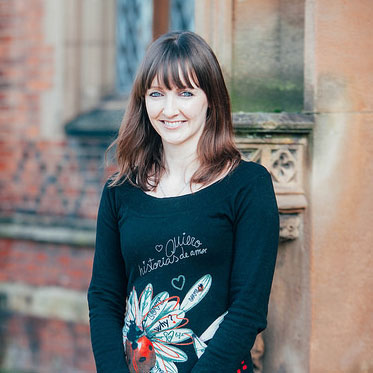 Gillian is a Lecturer in Chronic Illness in the School of Nursing and Midwifery, Queen's University Belfast. Gillian has a BSc in Adult Nursing and currently has 14 years' experience of healthcare research. She contributes to the teaching in undergraduate and post-graduate modules. Her field of research focuses on chronic illness, specifically on communication and decision-making for family members and the frail elders, in particular for individuals affected by dementia. She is also interested in enhancing the provision of support for family members focusing on the availability of peer support facilities and specifically online peer support interventions, developed through co-design.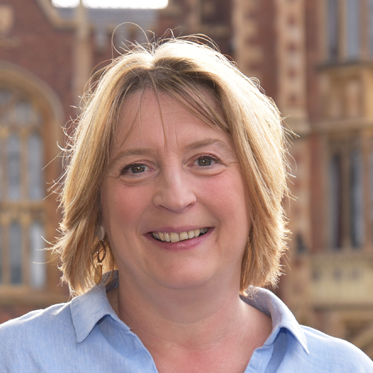 Clare Hughes is a Senior Lecturer in Midwifery and has been working closely with students since 2007: "Undertaking your degree can feel daunting at the start as you try to work out your personal identity within a busy University and hospital/community setting. This resource will help you to realise that many students have similar anxieties and will help you to negotiate placement by offering strategies to help build your resilience on your journey!"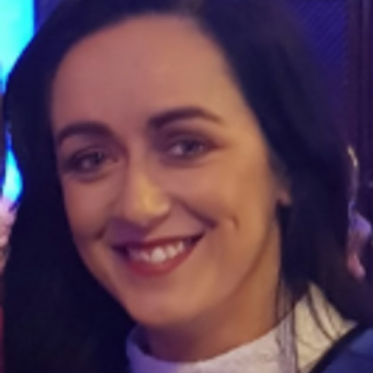 Deirdre O'Neill has a background in mental health nursing. She has interests in wellbeing and prevention and early intervention. Working in Queen's University School of Nursing and Midwifery as a lecture has helped her focus on the wellbeing of the workforce and the early steps academic staff and professionals can take to help future nurses and midwives. This includes building resilience and connecting with others to continue to develop and increase our self-awareness. Student wellbeing has been to the forefront of Deirdre's academic career and she believes it is vital to ensure this is highlighted as an important aspect of all student's journeys while at university and beyond.
Ciara is a Midwifery Lecturer in the School of Nursing and Midwifery at QUB. She has a degree in Nutrition, an MSc in Health Promotion, Midwifery degree and Midwifery focused PhD. Through her career she has worked in clinical dietetics, health improvement, midwifery and research. Most of her career to date has been focused on improving well-being, and this is what attracted her to the student resilience resource. She continues to work clinically as a Midwife, and sees the challenges Midwives and Nurses experience, often lacking resilience to cope with the day-to-day challenges of these demanding professions. She feels that by equipping students with the tools to improve their resilience from the beginning of their career, this will be a helpful step in a happier, more stable Nursing and Midwifery workforce of the future.
Dr Patrick Stark is a researcher and educator in the School of Nursing and Midwifery at QUB. Patrick is passionate about researching the most effective ways to educate and support those who make a difference in our community, and in particular, nurses and nursing and midwifery students. Patrick is excited to be involved with this project and to keep investigating the best ways to support our students in challenging times.
Helen Noble is a Professor in the school of Nursing and Midwifery at Queen's University Belfast. She completed the 'Integrating Mindfulness and Compassion (IMC) Qualification' and the 'Mindfulness Based Stress Reduction (MBSR) Teacher Training' with Mindfulness UK and is a listed MBSR teacher. Helen is also a nurse, educator and academic, leads an innovative programme of Mindfulness Compassion for PhD students and has developed a programme of mindfulness related research. With an expert interdisciplinary team, she is exploring the impact and effectiveness of the Compassionate Mindful Resilience (CMR) programme recently developed by Mindfulness UK.
Derek is a Senior Lecturer in the School of Nursing and Midwifery in Queen's University Belfast. He is mental health nurse who has a major interest in dealing with trauma, from his clinical work via EMDR (Eye Movement Desensitisation and Reprocessing) therapy but also in his teaching and research. Through his work he has experienced how the COVID-19 pandemic has been traumatic for many of us, but in particular, for staff in the care sector. He brings this project many years of experience in caring for and treating people who are traumatised.
To the co-design team of first year nursing and midwifery students, thank you for your enthusiasm, creativity and energy.
Student midwives
Sharon Goan, Victoria Croft, Danielle Mills-Irvine, Lorraine Crawford, Emma Noble, Samantha Rafferty, Roisin Maguire, Gemma McDowell, Aisling Quinn, Clara Doran, Lucia McNally, Cara Walls & Eimear McAllister.
Student nurses
Jade Flaherty, Victoria Grieve, Rachael Killough, Glenn McDowell, Becca McIntyre, Rebecca Murphy, Billie Price, Rachel Toner, Patrina Loughran, Claire Stewart, Hannah McCloskey & Georgina Porter.